Now, I think that brown has gotten a bad reputation of sorts. Mud, dead leaves, brown bagging it...But brown can be such a lovely color, and it will match almost anything, for any of you fashion minded folks out there. Take a look at these picks, and you will see what I mean.
This is an awesome looking artistic papercut design from
bittystarr
's shop:
http://www.etsy.com/view_listing.php?listing_id=9892800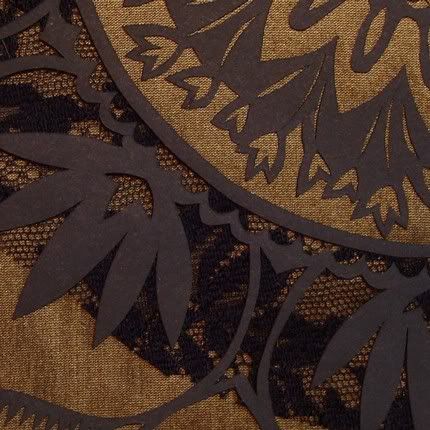 This is a really neat looking felted Beagle pin from
PitBullLadyDesign
's shop:
http://www.etsy.com/view_listing.php?listing_id=9174246
Here is an awesome bar of soap from
nordeasoaperie
's shop:
http://www.etsy.com/view_listing.php?listing_id=9212970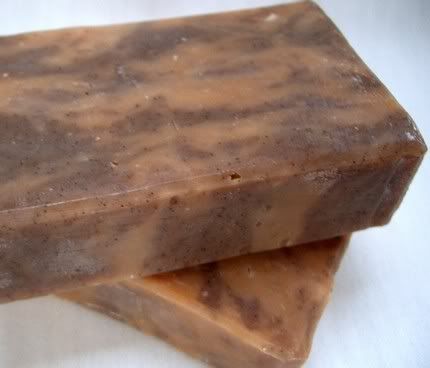 This is a cool looking pyramid candle from the
craftinator
's shop:
http://www.etsy.com/view_listing.php?listing_id=9804295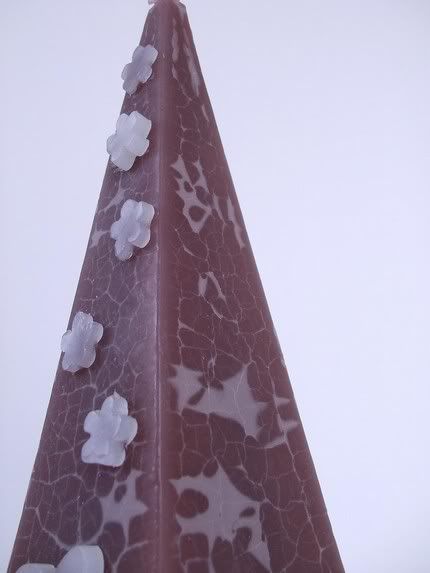 And here is a very stylish purse from
sheilascrafts
' shop:
http://www.etsy.com/view_listing.php?listing_id=7652576
See! I told you brown was an awesome color!!
Now then...for those of you that read my post yesterday, I promised to talk about graphing to enlarge or reduce an image when drawing. For those of you who already know all there is about graphing and grids, be patient...not everyone does ;)
You will need the following:
ruler
longer than your drawing surface, or a really good straight edge to go with the ruler
soft lead pencil
with a sharp point - I use a good old
2b
drawing pencil
white eraser
- these erase well, and leave no colored marks behind like pink or other colored pencils do
Step 1:
Decide the finished size of your drawing. Will the subject fill the entire page? If the answer is yes, lucky you....skip to Step 2
If the answer is No, then decide on the placement of your main subject. You don't have to grid the entire drawing surface, just the area where you are placing it. What about the other elements of your drawing? Is your main subject going to be floating on the page? (Don't get me wrong, I love minimalist drawings...but perhaps a small patch of grass, or tree branch...something like that...should go in as well?) Are your secondary elements proportional on the reference material you are using to that of your main subject? If they are, GREAT...this will be a breeze. If not, that's okay too, because this really isn't that hard to do.
Step 2:
Decide how big or small all of your elements should be to make a great composition.
To Enlarge from the original,
I like to go in increments that are easily multiplied. I use 1/4 to 1/2 inch grids on the original, and scale up to 1/2 or 1 inch on the drawing, depending on what the size is that I need. You can do more or less if necessary.
To Reduce from the original,
once again I like to do it the easiest way possible for me. I use 1/2 to 1 inch grids on the original, and scale down to 1/2 or 1/4 inch on the drawing surface. You should use whichever size grid is easiest for you. I have a proportion wheel, but never use it :)
Step 3:
Making the grid on the drawing surface.
Tread lightly.
You want to erase these lines later AND colored pencils pick up every dent in your drawing surface, leaving white lines behind if you aren't careful.
Make your grid by marking the intervals at the space you have decided. Do this about every 1/3 of the surface, making sure that you keep the ruler straight. Having the ruler off by 1/16 inch or more will through your grid out of square. Line up the marks with either your ruler or the straight edge and lightly draw the line.
Step 4:
Making the grid on your reference image.
These lines can be dark enough for you to easily see, but not so thick that they hide details. Make your grid just as you did in Step 3.
Step 5:
Now, draw what you see, using the grid as guides. If you start on grid A4 (or however you choose to name your columns and rows) be sure to start in grid A4 on your drawing surface...this saves alot of time erasing...trust me on this ;) I prefer to make a simple outline before laying down color, putting in just enough of the detail to be placeholders.
When you have finished drawing all that you want from the reference, erase the gridlines carefully from your drawing surface.
See how easy that is? Okay...an art projector would be MUCH easier, but who can afford one of those??!
Okay....stay tuned for another exciting installment of 'How to Get Realistic Effects With Colored Pencils Without Losing Your Sanity'